How do I handle a lead?
What lead statuses mean:
Open: this lead needs to be handled
Ignored: this lead didn't pan out
Won or Lost: Choose one of these when you've handled the lead and want to close it. This helps you keep tabs on how well your campaigns are doing!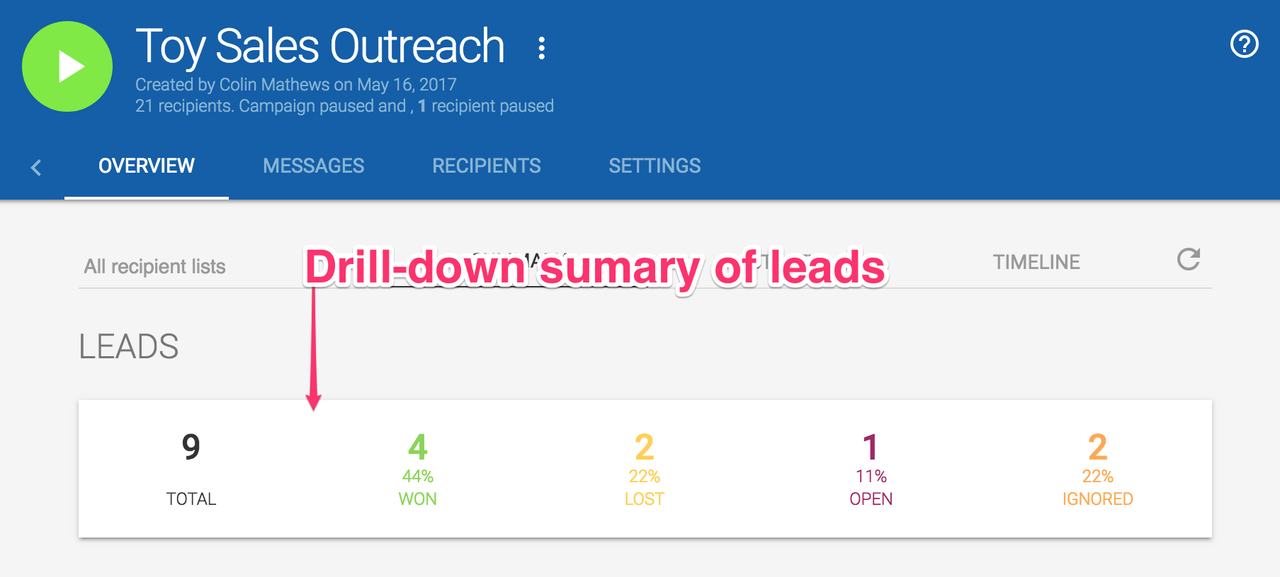 You can now multi-select recipients and mark them all as leads with two clicks.
Assigning leads:
A lead can be assigned to you, one of your teammates, or "Unassigned" meaning anyone can take it.